Young Trippers ORCKA Canoe Camp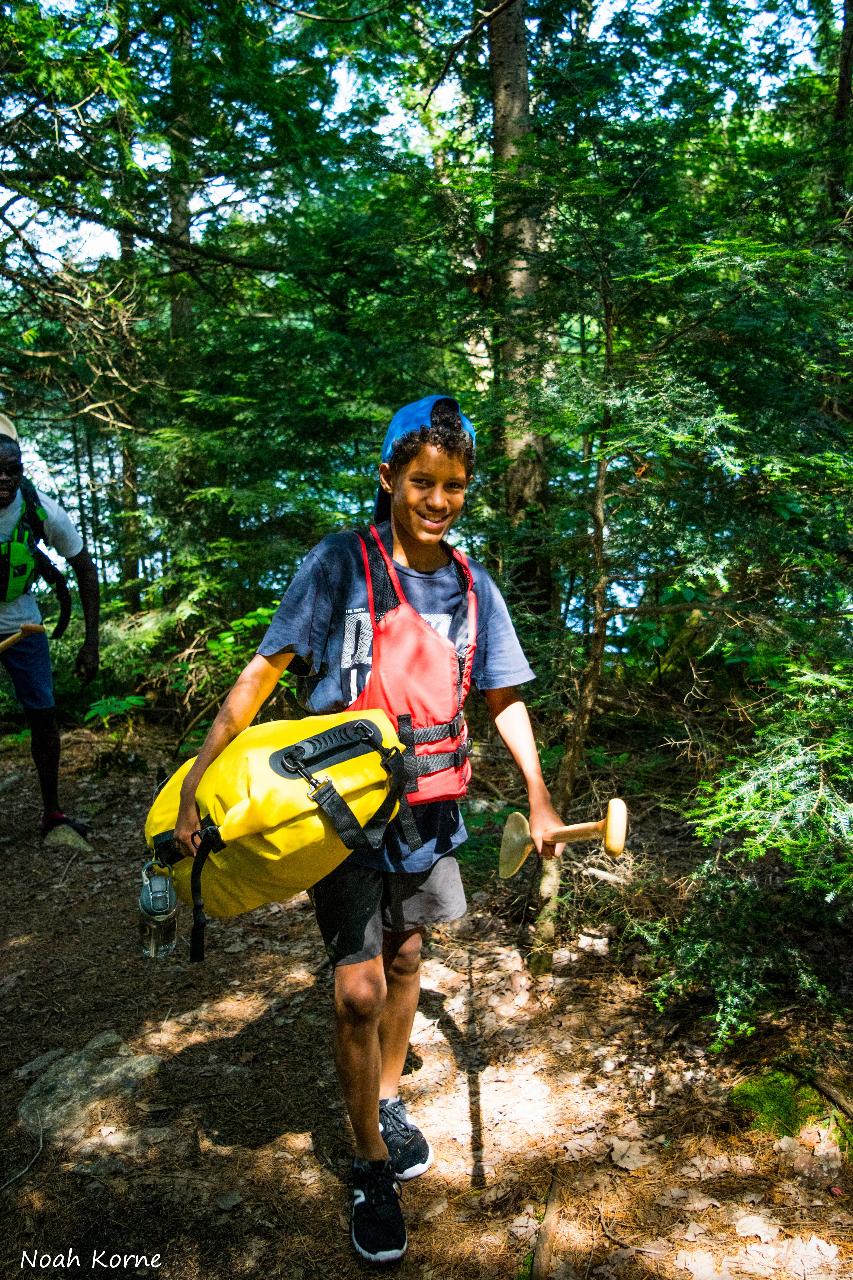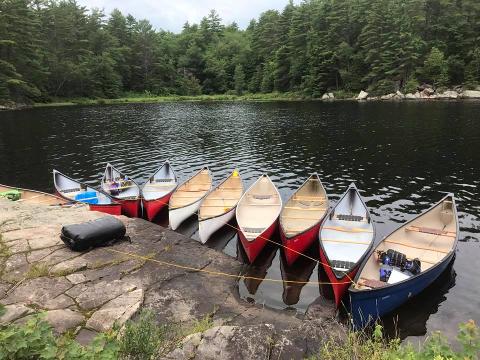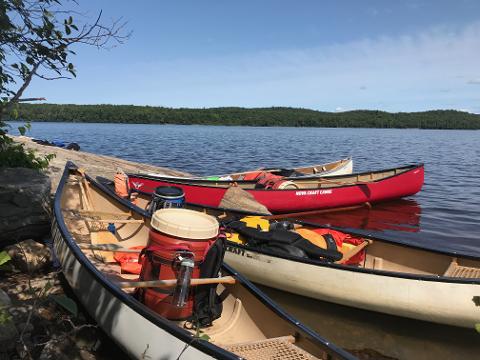 Dauer: 6 Tage (ca.)
Ort: Apsley, ON
Produkt-Code: OPC6
This six-day adventure camp is a unique opportunity for kids to obtain world-class paddling certifications and forge life-long friendships in the context of an unforgettable backcountry canoe trip. Our guides are ORCKA Instructors, and offer flatwater paddling instruction designed to turn beginners into effective paddlers while gaining valuable canoe tripping experience. During this canoe trip in Algonquin Provincial Park, paddlers will obtain Basic Canoeing - Tandem certification up to Level 3 (the highest level) as well as Canoe Tripping Level 1, and possibly Canoe Tripping Level 2.
A canoe trip is a perfect opportunity for kids to learn about themselves and others, while connecting with nature. They upgrade their skills of self-reliance and determination, and achieve goals that will serve as personal touchstones in the face of life's obstacles.
Backcountry canoe tripping with The Land is also a great opportunity to learn how to be an instrumental member of a team. Canoe tripping requires constant teamwork to travel safely and swiftly, and group dynamics quickly becomes a crucial factor in the trip's success.
Finally, the natural and cultural heritage of the landscape and waterways of this internationally renown park offers a perfect occasion for paddlers to connect with nature, through water, fire, wild edible foraging, spotting a far-off galaxy, or gliding silently alongside a moose and her calf, as we often do on Mango Lake.
In addition to these learning objectives, kids will seriously improve their canoe skills!
ORCKA Basic Canoeing - Tandem Levels 1-3
Safety Lessons
Swimming on trip (ie sometimes unplanned!)
Retrieving a swamped canoe
Canoe-over-canoe rescues
Re-entering a rescued canoe
Theory Lessons
Choosing, using and caring for canoe tripping equipment
Packing for a canoe trip
Rules and regulations
Safe canoeing procedures
Outdoor Precautions
Environmental awareness
Windy weather precautions
Canoeing Skills
Launching and removing a canoe
Entering and exiting
Paddling positions and trimming a canoe
Balancing
Changing positionsPivots
Sideways displacement
Forward straight line
Inside and outside turns
Inside and outside circles
Stopping the canoe
Inside and Outside landings
Reverse straight line
Lifts and carries
Transporting a canoe on a trailer or vehicle
Canoe tour

ORCKA Canoe Tripping Level 1: additionally to the basic canoeing course, kids will learn:
Safety Skills
Line Toss and rescue
Canoe self-rescue, in shallow and deep water
Communications
Personal and camp hygiene
Theory
Canoe heritage
Canoe design and construction
Trip planning
Canoe trip gear
Clothing and personal effects
Tools and repair kits
Canoeing first aid
Weather interpretation
Environmental practices and concerns
Canoeing resources
Skills
Canoeing and canoe tripping
Food and menu planning
Map-reading, map and compass navigation
Campsites and shelters
Cooking on a fire and on camp stoves
Knots and line
Portaging