Lock 'n Paddle Puzzle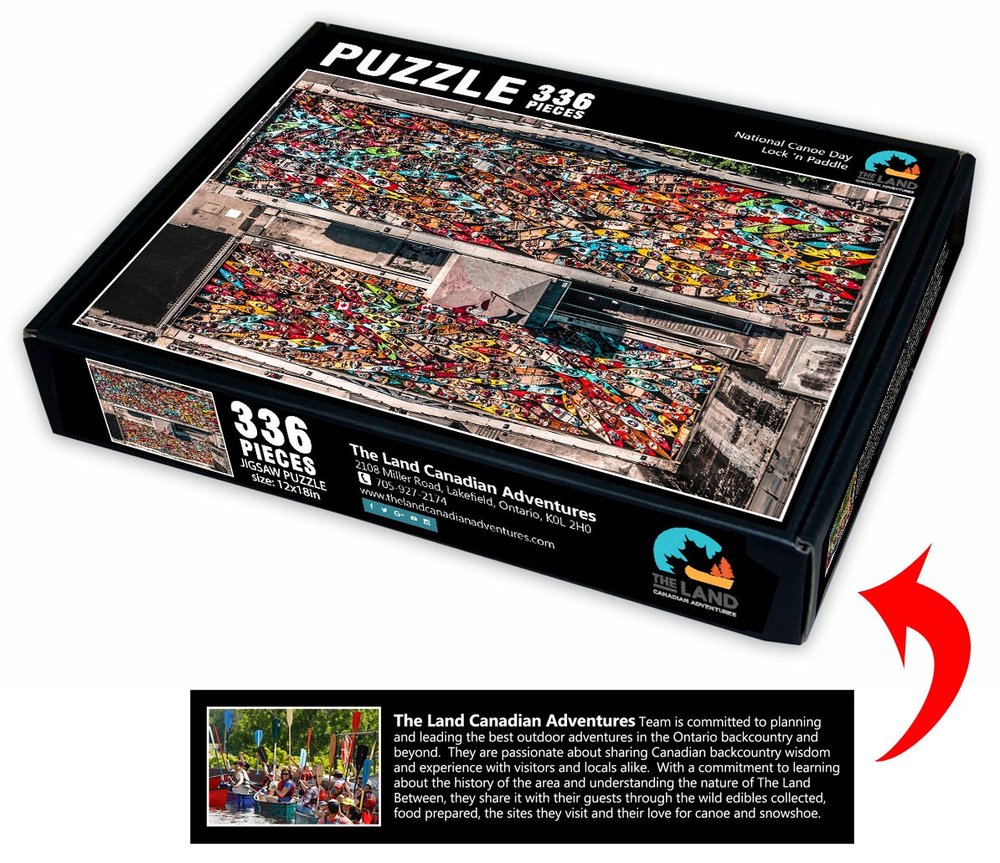 The Lock 'n Paddle event itself is a giant jigsaw to organize, so it seemed natural to keep the puzzling going! Celebrate at home with paddling friends and family.
Puzzles are available for pickup or delivery, depending on where you live.
Pick up: If you're in the Peterborough area, you may pick up your puzzle for free at Kawartha Local Marketplace at 165 King Street. Rob will have it there for you behind the counter.
Delivery: If you're outside the Peterborough area and would like it shipped to points in our province, select Ontario Delivery, and it will arrive within 3-5 days. Nationwide delivery is available for folks outside Ontario.